How do you choose a psychologist?
Ideally, someone you trust recommends someone. Often this is not an option if you wish to keep your intentions private. You also want to know that the psychologist is professionally trained, belongs to a professional body that requires on-going development and high professional standards.
Before you choose a psychologist, I want to remind you of something very important. YOU do have choice and regardless of your your current experience/possible lowered confidence, YOU are the expert of your own life. At present, you may not feel that you are best equipped to choose what is right for you. You may need assistance to discover how to reclaim mastery over your life and this is where a psychologist can help.
Maybe you've been referred to a psychologist and are looking for one to work with?
Maybe you are looking for a psychologist to help you overcome distress?
This often requires 1:1 meetings with a psychologist skilled in dealing with problems of anxiety, depression, relationship conflict, negative repeating patterns and other conditions that keep you from creating a well lived life.
Registered for Medicare Rebate Scheme.
Sessions also available online via Skype or Facetime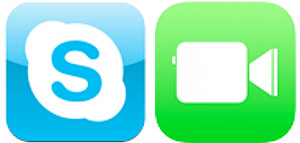 Behaviour Change – Not Just Mood Change
I know that one to one coaching and counselling can be enormously valuable. Whilst people can find relief from their troubling symptoms, I have found that:
A person's confidence increases their hope and motivation but they often lack the skills to make more permanent changes in their life.
New problems arise as a person finds themself in new situations, so they return to address new issues.
Why does this happen?
Problems do not occur in isolation. We are social creatures and our challenges and difficulties occur in our relationships with other people. 1:1 sessions remove the blocks that keep a person trapped and help the person to improve their self-esteem.  Then proven skills and techniques can be taught which can be practised in sessions and in the person's every day life
The Key To Having A Better Life
Whatever your present problem, I can help you achieve permanent changes in your behaviour which support you in creating the life you want. I can teach you to become the expert of their own life by becoming:
An expert in listening and communicating with yourself
A empowered individual who knows how to deal with any problems that come their way
An expert communicator with others so you can educate others how to treat you and form better relatonships
I can help you make the required internal change in your mindset, attitudes and emotions and together with strategies and skills you will begin to get more positive results in your life.
You deserve to not only become symptom-free, but become a self-reflective individual who is back in the driving seat in your own life.
By making changes within yourself and learning specific skills and techniques to communicate better, you will become symptom free and begin to get the results you want.
Clare Mann BSc, MSc, MA, PD Dip Couns, Reg Psych. CPsychol
Contact me to discuss the 20 Minute free phone session to see if psychological counselling is suitable.
Contact Clare
Publications by Clare Mann